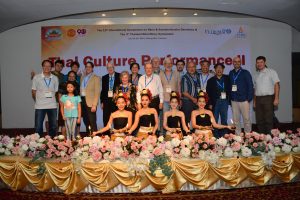 Prof. Martino Di Serio was INTERNATIONAL CO-CHAIR OF ISNSC-12 (togheter with  Yang Kim (Kumamoto University, Japan),  Artur Stefankiewicz  (Adam Mickiewicz University, Poland), Jonathan Nitschke (Cambridge University, UK), Mauro Mocerino (Curtin University, Australia), Michael (Chengzhong) Yu (University of Queensland, Australia), Yang Kim (Kumamoto University, japan).
ISNSC  by was first launched in October 2007 and has been held consecutively in Busan, Gyeongju (Korea), Bangkok (Thailand), Bali (Indonesia), Brisbane (Australia), Naples (Italy), Dresden (Germany), and Qingyang (China), and it has now developed into a successful series with about 200 to 250 participants attending each year. Meetings scheduled to be held in Poznań and Lisbon after 2020 were, however, cancelled due to COVID-19 pandemic, and the subsequent meeting in Kazan in 2023 has unfortunately also had to been cancelled.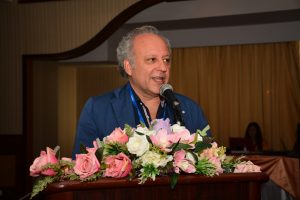 This time, 12th ISNSC (Chair: CHAINOK, Kittipong (Thammasat University, Thailand)) and 3rd TBioS was held jointly in Chiang Mai, Thailand, during July 23-26, 2023, one of the most beautiful places where the participants were able to enjoy the excellent science in a welcoming atmosphere aimed at promoting friendship.
More information on the conference at the website: https://www.isnsc2023.com/